Information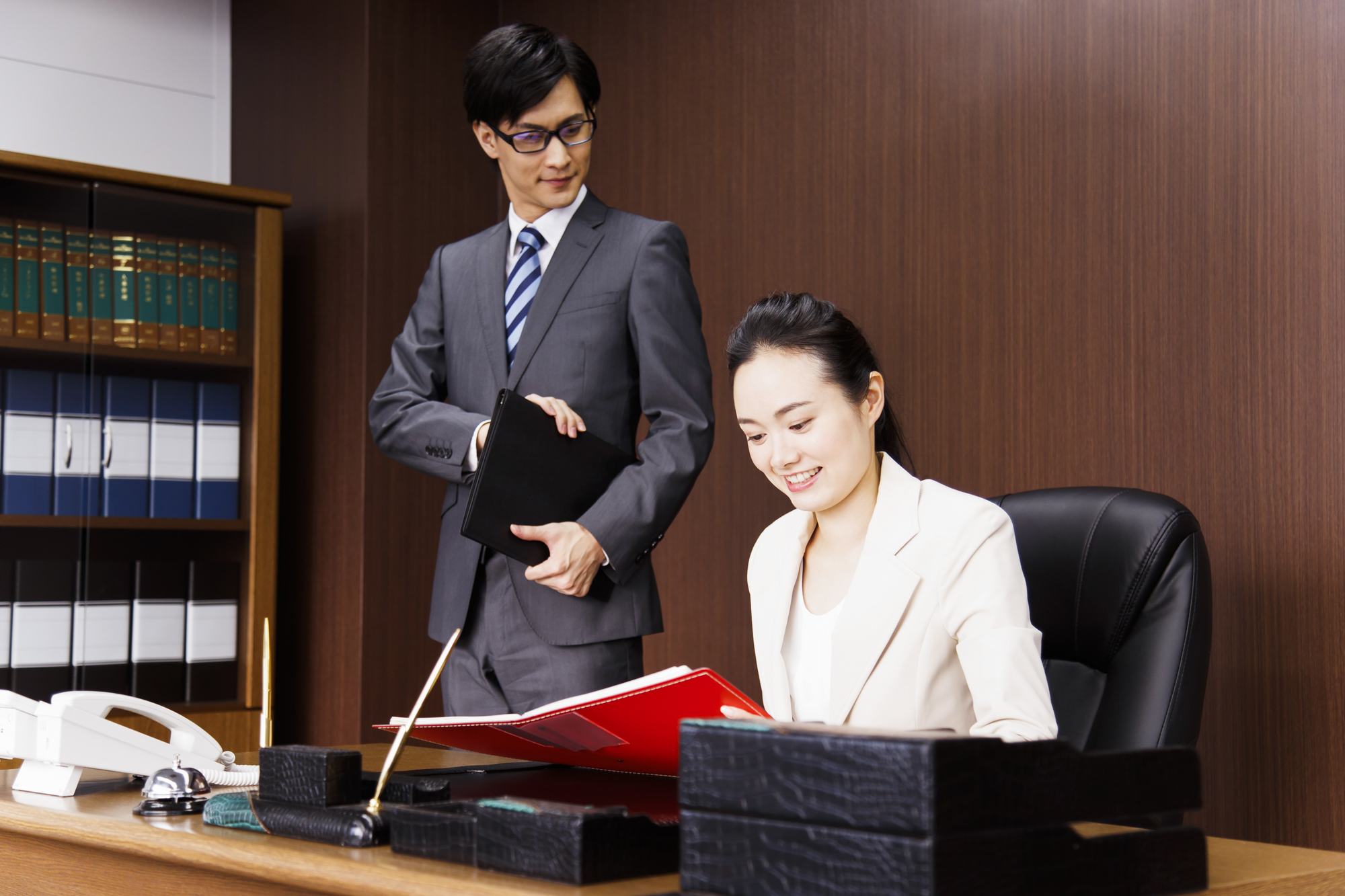 Being a "secretary" is a job that many people dream of. If you keep in mind the path to getting a secretarial job and the specific job description, you can greatly increase the possibility of realizing your aspirations. Therefore, in this article, we will introduce the basic job content, the way to get a job, and the recommended qualifications for those who aspire to work as a secretary.
1.Secretary work content
Basically, the main job of a secretary is to "support the boss in charge so that the work progresses efficiently". Specifically, we manage the schedule of internal and external meetings and meetings, taking into consideration the importance and urgency. In addition, one of the roles is to sort out emails and phone calls addressed to the boss and take appropriate action depending on the content. In addition to that, there are a wide variety of other work that can be done on a case-by-case basis, such as making appointments with supervisors and providing guidance to those who wish to visit. As a result, the secretary's attitude and attentiveness often have an impact on the impression of the visitor. You are expected to behave properly so as not to give a bad impression. In addition, the preparation of materials for conferences and meetings and internal documents is also one of the jobs. In some cases, you may be in charge of miscellaneous tasks such as maintaining the work environment and surroundings, organizing and tidying, and managing information.
2. The road to becoming a secretary
No special qualifications are required to become a secretary. Therefore, even an inexperienced person can get a job. However, it is important for a secretary to have the skills of being "attentive" and "having general business etiquette and common sense." In addition, there are many cases where workplace circumstances, business content, industry knowledge, etc. are required. For this reason, it is generally rare for a new employee to suddenly become a secretary.Since the work of a secretary requires a wide range of knowledge, it is common for a route to be assigned to the secretarial section after gaining experience in a sales position. increase. Also, if you were assigned to general affairs, you may be able to make use of that experience to become a secretary. There is also a route to get a secretarial certification at a junior college or vocational school and get a job as a secretary. In this case, many of them tend to find employment at general companies, foreign-affiliated companies, and even law and accounting firms. Since you will start with basic computer skills and business etiquette, you are expected to work immediately.
3. Advantages and disadvantages of a secretary
Working as a secretary has many benefits. For example, secretaries have many opportunities to interact with people in important positions, so "being involved with people and work at the core of the industry" is a great advantage. In addition to that, there is also the merit of naturally "honing your own skills" while you are in an advanced environment. Developing your skills will increase your chances of career advancement. Also, one of the attractions is that you can make connections. A secretary can interact with a wide variety of people through his work. For those who aim for companies or career advancement, the connections with the people they met there will be a great asset. On the other hand, the disadvantage is that working hours tend to be irregular. A secretary must work according to the convenience of his boss. As a result, it can be difficult to work for a set amount of time. In addition, there is also a disadvantage that "work style is influenced" by the type of boss. It is necessary to keep in mind that it is necessary to work according to the pace of the boss, because the preparation of the environment in the office and the timing of reporting differ greatly depending on the boss in charge. In addition, secretarial work is strictly confidential, so it is sometimes difficult to be cautious of third parties and to complain or consult with colleagues and colleagues. For those who feel stressed about this point, it will be a disadvantage, so be careful.
4. Recommended qualifications for secretaries
One of the qualifications recommended for secretaries is the secretarial test (secretary skill test). The secretarial test is a test that checks knowledge of general economic terminology and secretarial work, as well as skills such as document creation and filing. In addition, the ability to support the boss, such as schedule management skills, manners, and knowledge of entertainment, is also required. The secretarial test is a collection of basic manners and common sense required as a member of society. In addition, the "International Secretary Test" is one of the recommended qualifications. For those who aim to become a bilingual secretary, it is a good idea to check it because it is an indispensable qualification. There is also something called the CBS test. The CBS test is a qualification aimed at training secretaries who can use both Japanese and English. Japanese and English skills suitable for business are required. The exam is divided into "primary" and "final", and if you pass the primary, you can get the semi-CBS qualification, and if you pass the final, you can get the CBS qualification.
Being a secretary is a rewarding job
A secretary is a job whose skills improve through daily work. By making use of the reflection of work next time, you will acquire more advanced skills. Working as a secretary is a job that puts your personality to the test. If you are interested, why not use the temporary staffing service "Transact" and try your hand at secretarial work?
【 TransACT Group 】