Information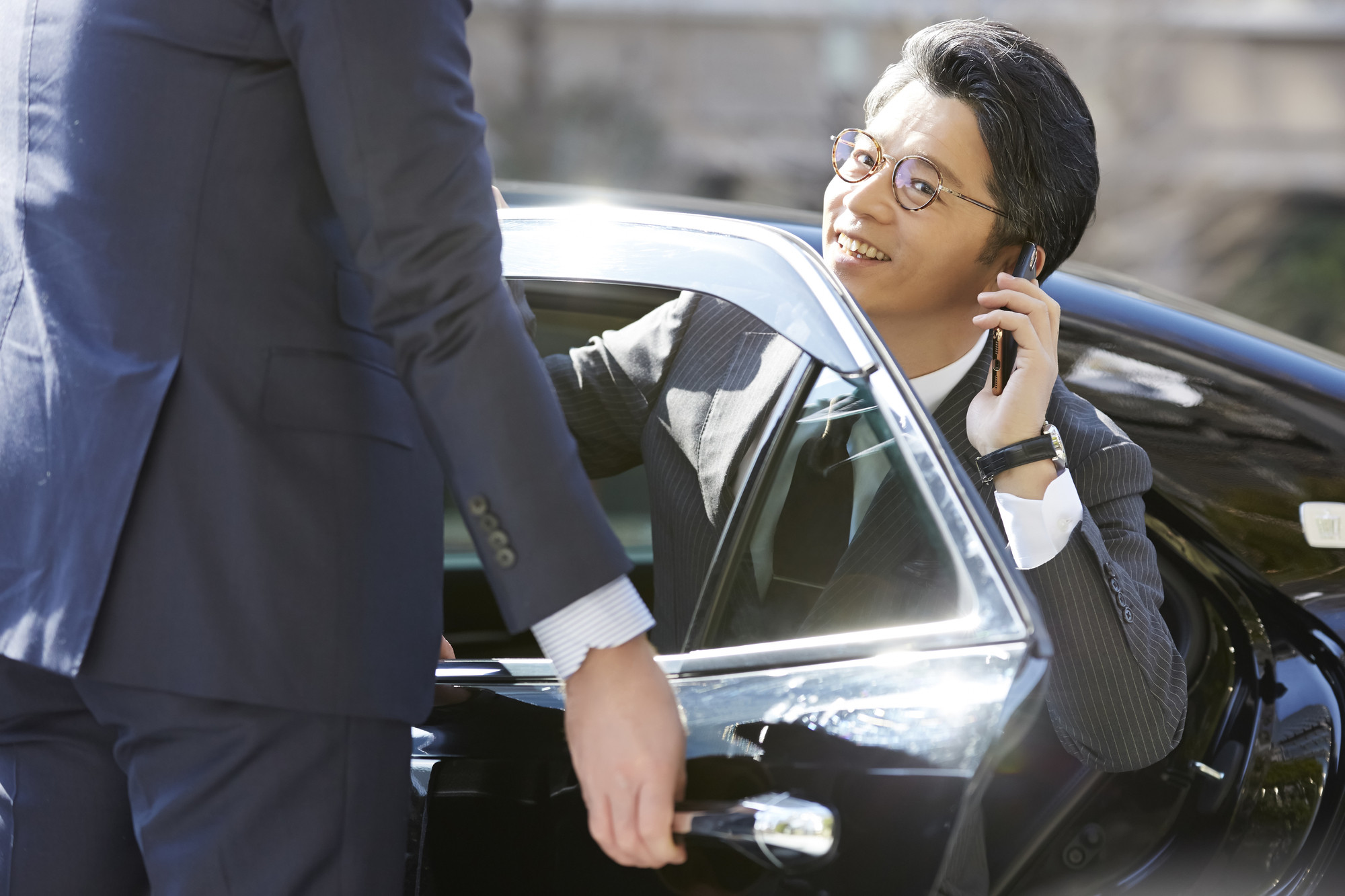 If you're looking for a new job, you may see an announcement about recruiting executive drivers. Although I was interested in seeing it, many people may hesitate to apply because they do not know the specific work content or the degree of difficulty. Therefore, in this article, I will explain the work content and points that are different from other drivers so that it will be helpful for those who are considering challenging executive drivers.
1. Job description of executive driver
Unlike taxis, executive drivers do not carry an unspecified number of people. Only the officers who belong to the company work exclusively for the company and can get in the car. The officers here include the president, and their main job is to pick up and drop off those people. Of course, you don't just have to pick up and drop off from your home to work, you're required to drive throughout the day at the request of the executives. Therefore, the specific working hours will be decided by the convenience of the officers. It is important to note that you cannot go to work at the same time every day.
By the way, after the officers are delivered to their destination, there will be a waiting time until the officers' errands are completed. However, there are many cases where errands are completed earlier than planned, so it is not possible to use the waiting time to go somewhere.
2. Special points of executive drivers
Officer drivers have some special features other than being limited to the officers of the company in which they provide services. If you want to be an executive driver, it's important to have a good understanding of them. I will explain the characteristics and precautions unique to executive drivers so that you will not regret that it should not have been like this since you got a job.
2-1. Heavy responsibility
The most important thing for an executive driver is a sense of responsibility. This is because getting in a car is a very important person in a company. In addition, it is important for executive drivers not only to drive the vehicle to their destination, but also to deliver executives safely and comfortably. Therefore, having high driving skills as a professional driver is a major premise for doing this job. By the way, since the movement of officers is wide-ranging, we often use the Shinkansen and airports. At that time, the situation such as being late for the departure time is not tolerated by any chance.
In addition, by carrying important people from the company, you will have more opportunities to come into contact with various information within the company. For example, conversations heard on the phone or in the back seat. Needless to say, that information cannot be leaked to the outside, so no matter what you ask in the car, you must keep the "confidentiality". From the above points, executive drivers are required to have a high sense of responsibility.
2-2. Attentiveness is required
Executive drivers carry important people for the company. Therefore, polite behavior and concern for the other party are required at any time. For example, when you park your car, you have to choose a place where you can easily get in and out of the back seat, and when it's raining, you have to get off first and put your umbrella on. There are many other points to keep in mind, such as carrying luggage and opening the door as soon as you park your car.
If possible, it would be perfect if we could analyze the personality and behavior patterns of the officers and presidents who are always on board and be able to give careful attention to the person. Of course, it is important not only to worry, but also to follow the minimum etiquette.
2-3. Work like a secretary
Needless to say, the main task of an executive driver is to drive the car to its destination. But that's not all, and sometimes you have to play a secretarial role. Schedule management is a typical example, but in addition to that, some skill as a secretary is required, including various attentiveness. Therefore, as a rough idea, you can think of an officer driver as a secretary who mainly drives.
It's not a difficult job!
Did you understand how special the work of an executive driver is? In short, more skills than a normal driver are required to carry important people in the company. But it's not a difficult task. Although the human power to support officers is important, it is a job that anyone can challenge regardless of their educational background. In particular, Transact allows you to take on the challenge of favored executive drivers.
【 TransACT Group 】