Information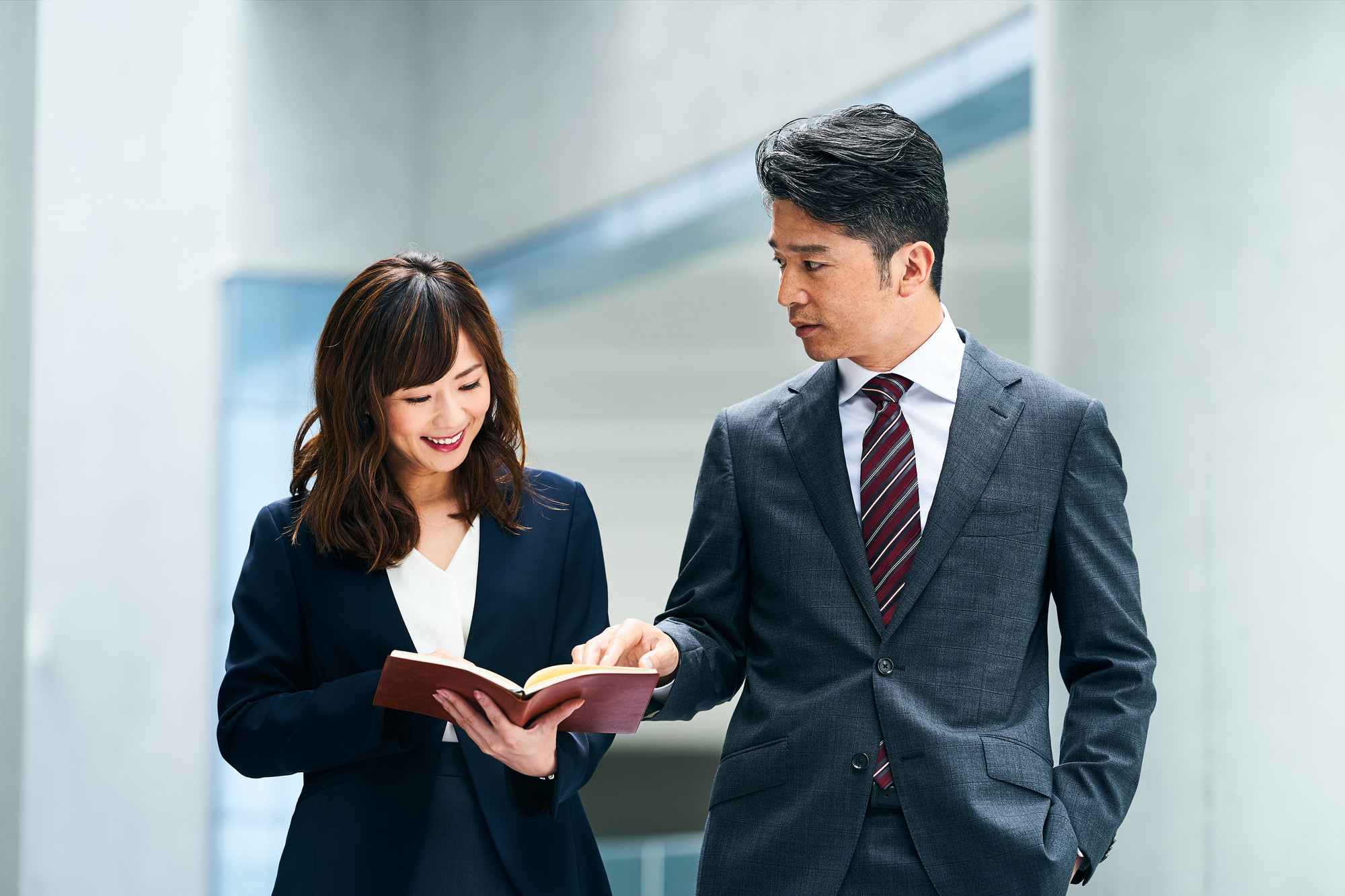 Those who have already worked as secretaries or who are going to be certified as secretaries need to have a proper understanding of their appearance and manners of clothing. Secretaries are a job that is especially popular with women, and many people have a gorgeous image, but when compared to other occupations, the manners of dressing are strict. Here, we will introduce some tips for grooming that will make a good impression as a secretary.
1. Points of grooming as a secretary!
When working as a secretary, you need to be careful about your appearance. The secretary's appearance is basically office casual, so let's keep the point. First of all, it is important to choose the secretary's clothes that are elegant and neat. Since secretaries meet many people in their work, they are required to be dressed so that they will not feel uncomfortable with any person. Specifically, be sure to choose clothes that have a refreshing color that suits the season and a size that suits your body shape. For women, you should refrain from fashion with too open chest or too short skirt. In addition, secretaries tend to prefer bright and refreshing images without the need for ornate decorations.
Second, it's also important for the secretary to dress comfortably next to her boss. The secretary may also entertain the customer of the boss. Therefore, it is necessary to wear fashion that does not seem strange to anyone. If you can create a feminine and soft atmosphere by focusing on clothes with beautiful eyes like office casual clothes, it will be a good impression even when there are visitors. Another aspect is that fashion, which is highly functional and easy to move, makes it easier to work. Femininity is also required for the secretary's clothing, but ease of movement is also essential, so try combining a flared skirt or a tight skirt made of stretch material with your blouse or jacket. Choose your shoes carefully and avoid those with too high heels or too flashy heels.
2. You can do it right away! Office casual basics
In order to realize office casual, let's aim for fashion that is in line with the basics. For general office casual wear, a shirt or cut-and-sew is used as the top, and skirts and pants are worn here. Wear a jacket or cardigan on the outerwear. In office casual, you should refrain from overexposure and cleanliness. Also, fashion that is too casual, such as denim and hoodies, is not suitable. Although the secretary's clothes need to be gorgeous to some extent, the point is to refrain from flashy accessories and fashion with gorgeous patterns and colors, and to put together simple items that make a good impression on everyone.
3. Let's prepare! List of recommended fashion items
There are several items you need to incorporate the office casual fashion that is the basis of your secretary's grooming. If you work as a secretary, be sure to have one set of suits on hand. The colors and shapes are basic, and it is useful to choose one with high functionality. Depending on where you work, you may have to go to a meeting attended by your boss or entertain with a business partner, so it is convenient to have a jacket on hand. As for the jacket, a simple one that can be matched with any tops and bottoms, and one that can produce a proper feeling just by putting it on is suitable. When buying a jacket, make sure you have a good quality jacket that you can wear for a long time and one that is reasonably priced so that it doesn't matter if it gets a little dirty.
A blouse is an indispensable item in a secretary's office casual fashion. The point is to prepare two patterns, one that looks good just by wearing one blouse and the other that is designed to match the jacket. In particular, blouses made of pastel colors and thick materials give a feminine and positive impression. In addition, if you have a knit with a simple design, you can quickly put it on for air conditioning and when you go out.
As for the bottom, it's a good idea to choose a flared skirt or tight skirt with an elegant length. The secretary's fashion is based on skirts, but it can be helpful to have pants that are stretchy and easy to move around. Next, if you have a lot of dinners, bring a few dresses. When choosing a dress, choose a dress with a lighter color and a softer atmosphere than a dark one for a more feminine impression. In addition, choose small items such as bags and shoes that are functional and fashionable. Choose a bag that is large enough to hold your belongings, and shoes with heels of 5 cm or less are a good impression.
■Hold down your clothes etiquette and become a good secretary!
In order to be a secretary who impresses the people around you, you need to know the correct manners regarding grooming and clothing. The secretary's fashion is basically office casual, so the point is to choose one with excellent functionality while having a simple design. Aim to be an elegant and clean secretary with all the necessary items.
【 TransACT Group 】