Information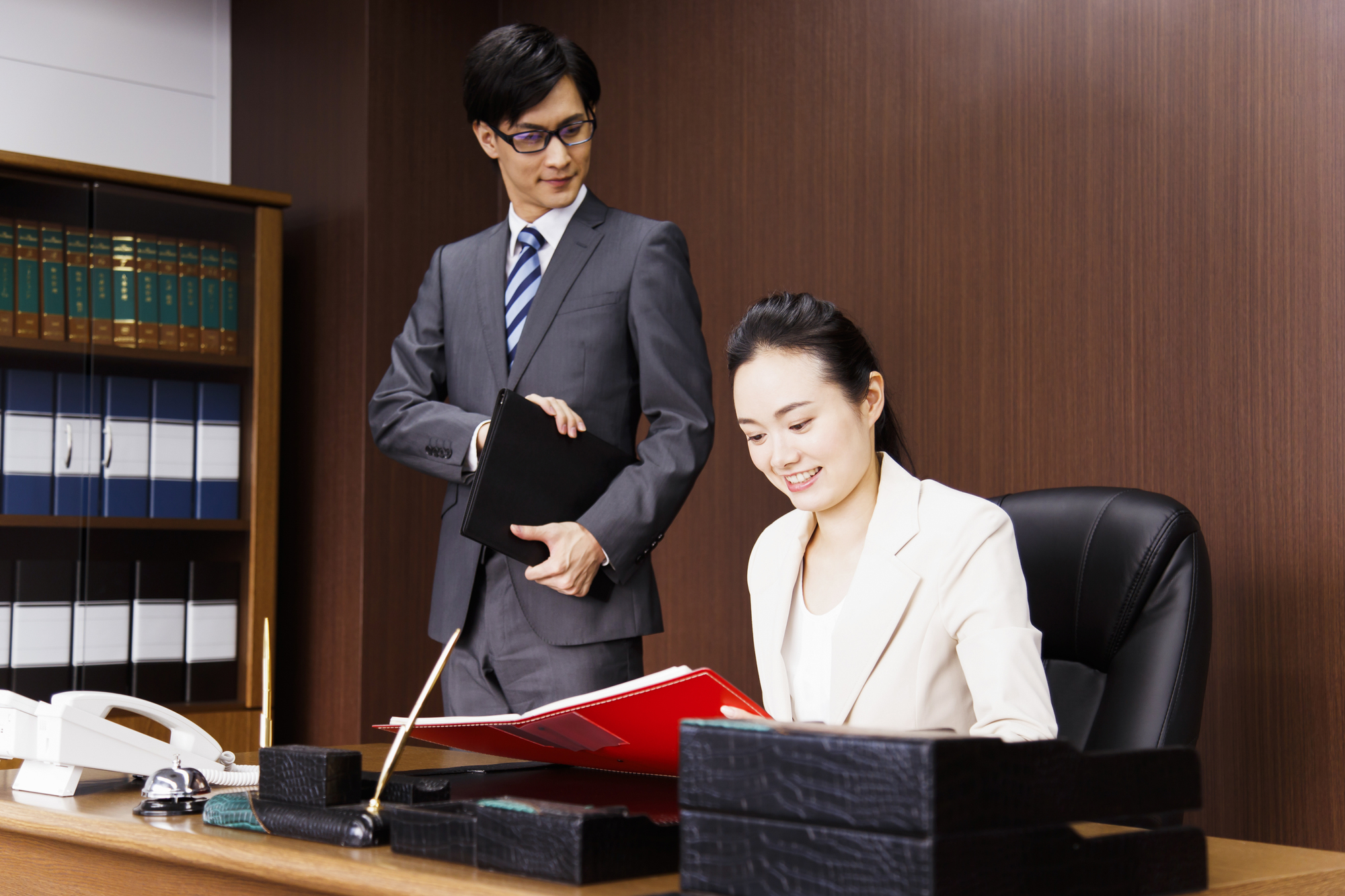 A "secretary" who works hard is a job that many people have a longing for. If you keep in mind the path to getting a job as a secretary and the specific work content, you can greatly increase the possibility of realizing that longing. Therefore, in this article, for those who have a longing for a secretarial job, we will introduce the basic work contents, the way to get a job, and recommended qualifications.
1. Secretary's job
Basically, the secretary's main job is to "support the work of the boss in charge to proceed efficiently". Specifically, we manage schedules for internal and external meetings and meetings, taking into consideration the importance and urgency. It is also one of the roles to select emails and phone calls addressed to the boss and perform appropriate processing according to the contents. In addition to that, there are a wide variety of work to be done on a case-by-case basis, such as accepting appointments for bosses who wish to visit and providing guidance. Therefore, the secretary's attitude and attentiveness often affect the image of the visitor. It is necessary to respond with proper behavior so as not to give a bad impression. Another task is to create materials for meetings and meetings and in-house documents. In some cases, we may be in charge of miscellaneous tasks such as maintenance of the work environment and personal belongings, tidying up, and information management.
2. The road to becoming a secretary
No special qualifications are required to become a secretary. Therefore, even inexperienced people may be able to get a job. However, it is important for the secretary to have the skills of being "attentive" and "having general business etiquette and common sense." In addition to that, there are many cases where workplace circumstances, work contents, industry knowledge, etc. are required. Therefore, in general, it is unlikely that new employees will suddenly become secretaries.Since secretarial work requires a wide range of knowledge, it is common to be assigned to the secretarial department after experiencing sales positions. I will. Also, if you are assigned to general affairs, you may be able to use that experience to become a secretary. There is also a route to get a secretary certification at a junior college or a vocational school and get a job as a secretary. In this case, there is a tendency to find employment in general companies, foreign-affiliated companies, and even legal accounting firms.
3. Advantages and disadvantages of the secretary
The job of a secretary has many benefits. For example, secretaries often interact with people in key positions, so "being involved with people and jobs at the center of the industry" is a big advantage. In addition to that, there is also the merit that "your own skills will be refined" naturally as you put yourself in an advanced environment. By improving your skills, you will be able to expand your career potential. Another attraction is that you can build personal connections. Secretaries can interact with a variety of people through their work. For those who are aiming for a company or career advancement, the connection with the people they met will be a great asset. On the contrary, the disadvantage is that working hours tend to be irregular. The secretary must work at the convenience of his boss. Therefore, it can be difficult to work for a fixed amount of time. In addition, there is a disadvantage that the work style depends on the type of boss.
4. Recommended qualifications for secretaries
One of the recommended qualifications for a secretary is the secretary test (secretary skill test). The secretarial exam is a test that checks general economic terms, knowledge of secretarial work, and skills such as writing ability and filing. In addition, the ability to support bosses, such as schedule management ability, manners, and knowledge of entertainment, is also required. Since the secretary test is a collection of basic etiquette and common sense necessary for working adults, it can be said that it is a qualification that can be acquired not only by those who aim to be a secretary but also by working adults. The "International Secretary Examination" is also one of the recommended qualifications. If you are looking for a bilingual secretary, this is an essential qualification and you should check it out. There is also a "CBS test". The CBS test is a qualification aimed at developing secretaries who can speak both Japanese and English.
A secretary is a rewarding job
A secretary is a job that improves your skills through your daily work. The next time you reflect on your work, you will acquire more advanced skills. A secretary is a job that requires one's personality, and while it is difficult, it is a very rewarding job that makes use of life experience. If you are interested, why not try the secretarial business by using the temporary staffing service "TransACT America Inc.".
【 TransACT Group 】